Letter from the President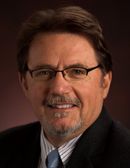 Jonathan Mueller, FASLA
Annual Meeting Education Advisory Committee
Robin Shifflet, ASLA
James Sipes, ASLA
Mario Nievera, ASLA
Mia Lehrer, FASLA
Annette Wilkus, ASLA
Elizabeth K. Meyer, FASLA
David Yocca, FASLA
Janet Rosenberg, ASLA
Christian Zimmerman, FASLA
Joan Honeyman, ASLA
Gary Hilderbrand, FASLA
Peter L. Schaudt, FASLA
Sarah Boasberg, Hon. ASLA
Mark Hough, ASLA
Ruth Stafford, ASLA
San Diego Host Chapter Leaders
Glen Schmidt, FASLA, and Joe Esposito, ASLA,
Host Chapter Co Chairs
Laura Burnett, ASLA, and Emily Henning, ASLA,
Legacy Project Co Chairs
Dolores Marquez, ASLA, and DJ Taylor, ASLA,
Field Sessions Co Chairs
Jim Taylor, ASLA, and Mark Steyaert, ASLA,
Host Chapter Booth Co Chairs
Dear Colleagues,
As a profession, we are entering a time of unparalleled opportunity. One of great promise.  One where the fruits of our collective efforts have begun to be realized. In July 2009, Engineering News­ Record ran a cover article titled "Landscape Architecture Rising," citing the ascent of landscape architects to the forefront of major engineering projects. Speaking at the Congress for the New Urbanism meeting last year, architect Andres Duany declared, "It's not cool to be an architect. It's cool to be a landscape architect. That's the next cool thing." The Architect's Newspaper featured a cover story in March about the surge in major commissions going to landscape archi­tects, stating, "Traditionally, the architect was the master builder with landscape designers as mere ancillaries. Today that relationship is fast being reversed."
At no other time since the founding of our profession have we enjoyed greater recognition by allied design professionals, the development community, and the general public. Only we have the knowledge of natural systems as they relate to the broader built environment. We also have the vision to develop design solutions for the long term. This is allowing us to emerge from the background to lead design teams on many of the most significant projects of our time. As demand for ecological-based design grows, we'll be called upon as key choreographers of public space in both urban and rural contexts. We must seize the moment as LEED, the Sustainable Sites Initiative*, and systems-based design reshape our cities.
It's with these thoughts in mind that we convened the Annual Meet­ing Education Advisory Committee last November to begin planning the more than 135 education sessions, keynote programs, field ses­sions, and workshops. Please join us in San Diego, one of the premier American cities, for four days of intense learning, fellowship, inspira­tion, and celebration. I hope to see you there!

Jonathan Mueller, FASLA
ASLA President
Coeur d' Alene, ID
*The Sustainable Sites Initiative is an interdisciplinary effort by the American Society of Landscape Architects, the Lady Bird Johnson Wildflower Center at the University of Texas at Austin, and the United States Botanic Garden.
Advance Deadline
September 16, 2011

News RSS Feed

Annual Meeting Updates
Sponsors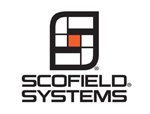 Join the conversation at the 2011 Annual Meeting
Twitter #ASLA2011