12/6/2010
People
Announcements
Frederick Ward Associates Inc. (FWA), Bel Air, Maryland, has announced that Jennifer Leonard, ASLA, has joined as director of planning. Leonard has more than 13 years of experience in all phases of project development, management, and coordination. In her new role at FWA, she will be providing land development, consulting, and guidance for both FWA's public and private clients; performing site analysis and design, environmental planning, and feasibility studies; and providing design of retail, institutional, residential, commercial, and industrial projects.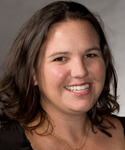 Jennifer Leonard, ASLA
Her background includes coordination and preparation of concept plans for various site development projects in Maryland, Virginia, New York, and Pennsylvania. Leonard has expertise in the development entitlement and feasibility process in Baltimore County and surrounding counties.
A graduate of West Virginia University, Leonard holds a bachelor of science degree and is a registered landscape architect in Maryland and a LEED (Leadership in Energy and Environmental Design) Accredited Professional with the U.S. Green Building Council. She is a member of the Maryland Society of Landscape Architects, the American Society of Landscape Architects, and the International Council of Shopping Centers.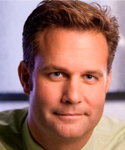 John J. Nicolaus, FASLA
Mogavero Notestine Associates, Sacramento-based architects and planners, announced that John H. Nicolaus, FASLA, has joined the firm as planner/principal landscape architect.
Nicolaus, with more than 25 years of urban design and planning experience, will complement the firm's broad range of community design and redevelopment work, in addition to assisting architectural design teams with site planning and sustainability strategies.
Nicolaus and the firm have collaborated for more than 20 years on various projects and community initiatives. Notable projects that have been completed recently include beautification master plans for Broadway and Stockton Boulevard, Watt Avenue, Old Town Roseville, American River Courtyard student housing at CSUS, and various urban housing projects. Nicolaus was responsible for master planning Fulton Avenue, West Sacramento's River Walk Park, Raley Field, and numerous planned communities throughout the region. He also serves as vice chair of the Sacramento Metropolitan Arts Commission as well as co-president of the California Council of the American Society of Landscape Architects.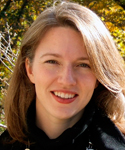 Hilary Oat-Judge, ASLA
Oehme, van Sweden and Associates has announced that Hilary Oat-Judge, ASLA, has been named associate. Oehme, van Sweden is a professional landscape architectural firm providing urban design, master planning, horticulture, and landscape management services.
Oat-Judge holds a master's in landscape architecture from the University of Pennsylvania's School of Design and a bachelor of arts with highest honors in history from Williams College in Williamstown, Massachusetts. During her tenure with OvS, Oat-Judge has been a key design team member for a variety of projects ranging from botanical gardens to commercial and residential designs. She is currently managing the redesign of the Native Plant Garden at the New York Botanical Garden.
Oat-Judge is a LEED Accredited Professional and a member of the U.S. Green Building Council. As a member of ASLA, she is currently a volunteer for the design of the ASLA Legacy Project, an extensive teaching garden that is being built at Coolidge High School in Washington, D.C,with materials donated by vendors from the group's convention.